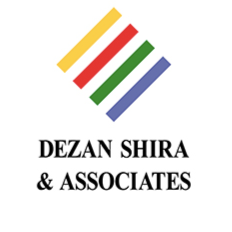 Dezan Shira & Associates' (DSA's) Business Intelligence Department is looking for an Associate or Senior Associate to join its project delivery team in Jakarta, Indonesia. The ideal candidate will be an independent self-starter with a firm grounding in trade and investment and a strong understanding of Indonesia's business environment. Prior project management experience will be a plus.
DSA's Business Intelligence Department provides management consulting services to companies expanding into new markets across Asia. Key services include: Market Research, Market Entry Strategy Development, Multi-Country Benchmarking Studies, Site Selection, and Business Matching.
Principal Responsibilities

Primarily work on Market Research and Business Intelligence projects focused on Indonesia and occasionally on other ASEAN countries.
Prepare service proposals and contracts and follow up with potential or existing clients to conclude agreements for the provision of services.
Accompany clients on visits to potential partners, industrial parks, and other locations of interest.
Meet independently or as a team with existing or potential clients to introduce DSA's Business Intelligence services, to discuss client needs, and to advise on strategic issues affecting their business plans.
Build a network of contacts with industrial zones, research agencies, embassies and consulates, foreign trade promotion agencies and other parties of interest.
Job Requirements

Outstanding communication skills (written and spoken) in English and Bahasa Indonesia. Role will require composition of reports in English and emails in both languages.
Familiarity with international trade law, particularly free trade agreements; knowledge of Indonesia's legal and tax systems is a plus.
Strong understanding of statistical data and ability to draw insights from portals such as Trademap.org, the World Bank, and the IMF.
Fluency with Microsoft Excel, Word, PowerPoint.
Proficiency in another Asian language apart from Bahasa Indonesia, preferably an ASEAN language (such as Thai, Tagalog or Khmer) and/or a European language will be a strong plus.
Educational Background

Bachelor's degree or above in economics, political economy, international economics, international relations, political science, area studies, law, or business. Candidates from other fields may also apply but must be able to demonstrate outstanding acumen, interest and understanding of international trade and investment and business issues.
Experience

At least 1 year of full-time related working experience in market research, consulting, risk analysis or business intelligence or in an international organisation, think tank, research organisation, foreign trade promotion agency or a foreign company doing business internationally.
At least 1 year of direct project management experience will be an advantage but not a deterrent for the right candidate.
Working Relations

Maintain good relations within and across departments to increase cross selling opportunities
Work effectively under pressure
Master new skills with little support under tight timeframes
Communicate effectively across geographic and cultural barriers with team members from Vietnam, India, China, the EU, USA, and Australia among others.
Interested candidates may please send their CV and cover letter to saponti.baroowa@dezshira.com.